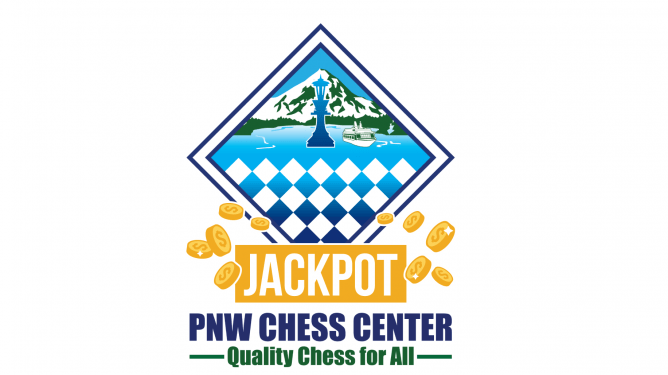 Dates:
Ever Saturday at 8pm CET / 2pm EDT
Information:
Pacific Northwest Chess Center (PNWCC) is hosting Jackpot Blitz tournaments with Big cash prizes! Our prizes are points based and here is the breakdown: (11 points will get you the Jackpot prize of  $1,000 CASH! | 10.5 $600 | 10 $500 | 9.5 $350 | 9 $200 | 8.5 $75 | 8 $25 | 7.5 $10 & a Class Prize of $10 for best performer in each class).
To play, you will have to go to USChessHub.com to register and pay a small entry fee. 
For full instructions on how to register, click here.
To read up on more info about this event, click here.
It's expected that top grandmasters will be in the field as well. GMs Nihal Sarin, Sam Shankland, Daniel Naroditsky, Illia Nyzhnyk, Jeffery Xiong and Lazaro Bruzon have taken part in previous jackpot events.
Stream:
More information: